July 7, 2019, GSA is glad to announce the latest member from the APAC region - SemiDrive Technology Ltd. - a privately funded semiconductor company focusing on next-generation high-performance, automotive-grade chip solutions for applications such as V2X, high-end e-Cockpit, ADAS units, and autonomous driving domain controllers. GSA is excited to garner their insights on the latest automotive technologies, challenges, and opportunities within the region and throughout the globe.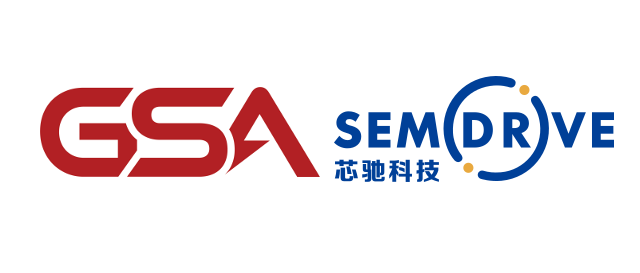 "We are glad to have SemiDrive™ joining GSA as one of the valuable members in designing chip solutions on automotive reliability, performance and efficiency. We look forward to the interactions among the GSA members to embrace a smarter and better-connected world," said Ms Jodi Shelton, CEO of GSA.
Founded in June 2018, SemiDrive™ just passed its first anniversary. Within the past year, SemiDrive™ has grown from 2 people to over 100 team members, with R&D centers in Nanjing, Shanghai and Beijing. Last month, SemiDrive™ was named one of the two newly-increased unicorns in Jiangbei New District by Nanjing.
As a new force in China's automotive semiconductors, SemiDrive™ provides high-reliability and high-performance SoC products for future e-cockpit, assisted driving and security gateways. At present, China's automotive processor chips are almost entirely dependent on imports. The mission of the company is to fill the gap in China. The products of the company are altogether independent research and development, the performance has reached the high-end international level, and its reliability and safety are the guarantees for the future of unmanned technology.
GSA is where Leaders Meet to establish an efficient, profitable and sustainable semiconductor and high technology global ecosystem encompassing semiconductors, software, solutions, systems, and services. It is a leading industry organization that provides a unique neutral platform for collaboration, where global executives interface and innovate with peers, partners, and customers to accelerate industry growth and maximize return on invested and intellectual capital. It has an impressive global footprint representing over 30 countries and 300 corporate members. The global membership ranges from the most exciting emerging companies to industry stalwarts and technology leaders. Members of the GSA represent 75% of the $400B+ semiconductor industry and continue to grow.